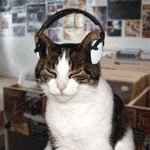 Email me Check out the Facebook page

Please support KMFBZ

Sign up as a patron on Patreon today!
Donate with PayPal!

New shows coming in September. Stay tuned. :)


KMFBZ Radio - 20170711 KMFBZ radio #17 - Tribute to my Dad

The very special tribute to my Dad who passed away recently. Some of his favourite songs from his personal collection. I miss you Dad. I really hope hearing some of the songs makes you realize you how much you are missed and how much I love you. Rest in peace. Music in this episosde: 1) You Left Memories Layin' (All Over the Place) - Tammy Wynette 2) Sound the Alarm - Beyonce 3) Dancing Queen - ABBA 3) Islands in the Stream - Dolly Parton 4) If I Had $1,000,000 - Barenaked Ladies 5) The End of the Innocence - Don Henley

KMFBZ News Radio - 20170311 KMFBZ news - #26 - St. Patrick's Day Edition

Wikileaks releases thousands of documents that detail CIA hacking of devices, NASA scientists create the coldest place in the universe, Deadpool 2 teaser, Nintendo Switch and Zelda: Breath of the Wild reviews, the origins of leprechauns, tips for celebrating St. Patrick's Day in Dublin, history of green beer, nine crazy facts about St. Patrick's Day, thoughts on Bill Paxton, Harrison Ford nearly crashing into an airliner, seven Earth-like planets discovered in the Trappist-1 system, and Trudeau thinking long and hard before shaking Trump's hand. Please support KMFBZ by subscribing today at patreon.com/KMFBZ. Music in this episode: 1) Traditional Irish Folk Song - Dennis Leary 2) The Dirty Glass - Dropkick Murphys 3) Drunken Lullabies - Flogging Molly 4) The Irish Rover - The Dubliners and The Pogues 5) An Irish Pub Song - The Rumjacks 6) Irish Drinking Song - Buck-O-Nine 7) Star of the County Down - Orthodox Celts 8) Molly Malone - The Dubliners featuring Ronnie Drew

KMFBZ Radio - 20170225 KMFBZ radio - #16

That dragon is at it again — spinnin' those discs and breathin' that fire! Please support KMFBZ by becoming a monthly subscriber today at patreon.com/KMFBZ. Music in this episode: 1) Terrorplane - Villainizer 2) Dig for Fire - Pixies 3) Get a Life - Pennywise 4) Rules - The Tragically Hip 5) Let Me Give You a Hand Throwing Yourself Out - Killwhitneydead 6) Through a Keyhole - Walter Meego 7) Under the Gun - The Killers 8) What Price - Dokken

KMFBZ Evil Genius - 20170218 KMFBZ Evil Genius - #6

Artificial intelligence code re-writing itself, DNA sequencing and gene splicing eradicating diseases, faster six-legged robots on the rampage, an asteroid cohabiting with Uranus, 3D-printed cameras improving drone vision, the future return of the Wooly Mammoth, liquid metal creating superior electronics, drone bees pollinating plants, wireless charging of any device in a room, and highly aggressive AI fighting for what it wants. Please support KMFBZ by subscribing at patreon.com/KMFBZ today. Music in this episode: 1) Wild, Sweet, and Cool - The Crystal Method 2) T-1000 - Fear Factory

KMFBZ Native Pride - 20170213 KMFBZ Native Pride - #5 - Valentines Day Edition

Johnny wishes everyone a Happy Valentines Day and talks about how he and Rosie met back in the day. Please support KMFBZ by becoming a monthly subscriber at patreon.com/KMFBZ today. Music in this episode: 1) Whole Lotta Rosie - AC/DC

KMFBZ Trippy Hippy Dippy Show - 20170204 KMFBZ Trippy Hippy Dippy Show - #5

Hey bro. Check out my new show. I talk about Donald Trump and a good solution to the problems he is causing and some thoughts on legalization of the stuff. It's all good. Please support KMFBZ by subscribing at patreon.com/KMFBZ. Music in this episode: 1) Lucy in the Sky With Diamonds - William Shatner

Click on pics for show pages


KMFBZ news
I've got movies! I've got music! I've got news! I've got interviews with Hollywood filmmakers! I've got it ALL! KMFBZ news radio is ON THE AIR!

KMFBZ radio
Say hello to Vincent the Dragon! He's bringing back the magic of OLD SCHOOL RADIO! No commercials, no annoying filler, just AWESOME music! The cool dragon with the shades plays everything -- metal, rock, jazz, blues, etc. He even throws in classic movie and TV clips! Be sure to tune in TODAY! You won't regret it! :) Stay tuned folks!

KMFBZ Evil Genius
Recorded live in a hollowed-out volcano, it's KMFBZ Evil Genius: half Dr. Evil, half Doc Brown with a little Victor Frankenstein thrown in. A science and tech show that is a fun, entertaining, and informative nerdfest.

KMFBZ Native Pride
Hey. My name is Johnny Blackfeather and I got a new show. I get really ripped and record some whitey music and stuff like that over der. My squaw might even might make a special appearance. I have no idea what's goin' on with her lately. Anyways... check it out. I play some music that all you whiteys really like. What the hell else do you want me to say?

KMFBZ Trippy Hippy Dippy Show
Captain Spacecase here, bro. Oh wow man. The colors! I'm trippin' on this stuff dude. Check out my show. It's freaky man. My girl Paisley Pam might even show up. Don't be uptight, check it out bro.

Dragon the Dirt Show
It's Dragon the Dirt show! We talk politics and question why government even exists. Stay tuned for funny stories and wild discussion. It will make your head spin. :)
New shows coming soon:
KMFBZ Snarkorama
Just like the glory days of Mystery Science Theatre 3000, it's KMFBZ Snarkorama. I find the cheesiest movies I can and make fun of them. It's like a commentary track on acid. Look for it soon on the KMFBZ Radio YouTube channel.
KMFBZ Talk
A thought-provoking call-in radio show where me and the audience debate matters of the day. Could be politics, could be entertainment news, could be anything under the sun. Inspired by the master of the art, Mr. Larry King.